NVF participates in Youth Career Exploration Event
New Vision Foundation participated in this year's Youth Career Exploration Event on July 14, 2022, hosted by East Side Employment Xchange. The event included over 20 employers and nonprofits across the metro area and was open to youth from the organizations that participated. Employers set up booths and provided information regarding their organization and they type of work they do. They also provided information regarding career and internship opportunities for youth. Many of the youth are current high school students interning at these organizations for the summer. 
At the NVF booth we connected with the youth from other organizations about the different opportunities provided by NVF such as internships, digital literacy and coding classes, and future employment opportunities. We also communicated with youth about our mission to create pathways to success by motivating disadvantaged youth in Minnesota through coding and digital literacy courses. As well as our aim to engage companies across the state in IT philanthropy and create a pipeline of future high-tech employees.
Our own NVF interns, Muhsin Mohamed and Violet Xiong participated in the event. Muhsin and Violet are currently interns in our Marketing and Communications team. They have been interning with NVF since the beginning of the summer and are well on their way to becoming communications and social media professionals. Our interns have been supporting our Marketing & Communications Manager and have been assisting with our social media platforms as well as our communication efforts organization wide. Muhsin is going into his senior year at Stillwater High School and once he graduates, he plans to study Software Engineering. Violet is also entering her senior year at Highland Park Senior High School and plans to take the Marketing and Communications major.
Our interns have shared their own experiences from the Youth Career Exploration event. See what they had to share in their own words!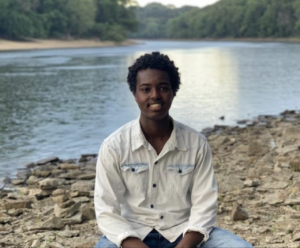 Hey! My name is Muhsin and I am currently an intern at New Vision Foundation. At the Youth Career Exploration event, our company held a booth and we spread word of our mission to any visitors that came by. I also had a chance to explore other stalls at the event and learned a lot about many different professions and opportunities. I interacted with a wide range of businesses and their ambassadors, from construction companies to app developers. Some were even similar to us at New Vision as they also worked in the tech field, such as Kipsu- an IT-based company aimed to facilitate better services for hotel guests. It was a wonderful experience, and one I would gladly participate again in the near future.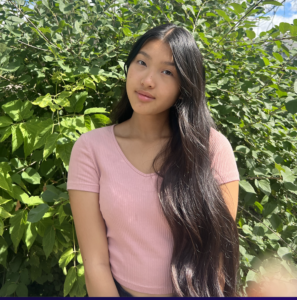 I'm Violet Xiong, an intern at New Vision Foundation for the summer, on July 14th NVF participated in the Eastside Employment Exchange Career Exploration Event. As an intern I had the opportunity to experience the event and speak with all the other organizations. I was provided with a tote bag for the things I'd receive throughout the event. At this event I talked with many people of different professions, I talked about possible careers I thought about going into such as becoming a pharmacist or a radiologist with people skilled in the medical field. Many opportunities to learn new skills such as culinary, hospitality, manufacturing, classes dedicated to technology and IT as well as classes dedicated to becoming a certified nursing assistant. There was also live music and a free meal provided to the youth who participated. 
There were also many other nonprofit organizations such as New Vision with the mission to help those with less access to greater opportunities, Elpis Enterprises was at the event seeking opportunities like; job training/ experience and job placements for those who are youth affected by homelessness. New Vision Foundation's mission is to create pathways to success by motivating disadvantaged youth in Minnesota through coding and digital literacy classes. New Vision also had a booth at the event, where they showcased their coding and digital literacy classes as well as their summer programs for youth and young adults. 
Overall, this event was a great chance to further explore paths I'd like to pursue in the future, as well as opening my eyes to all the opportunities organizations offer to youth. I am thankful to New Vision for giving me this opportunity as well as all the other organizations that are here for youth.